Work With Us
Volunteer Committee Members – We Need You!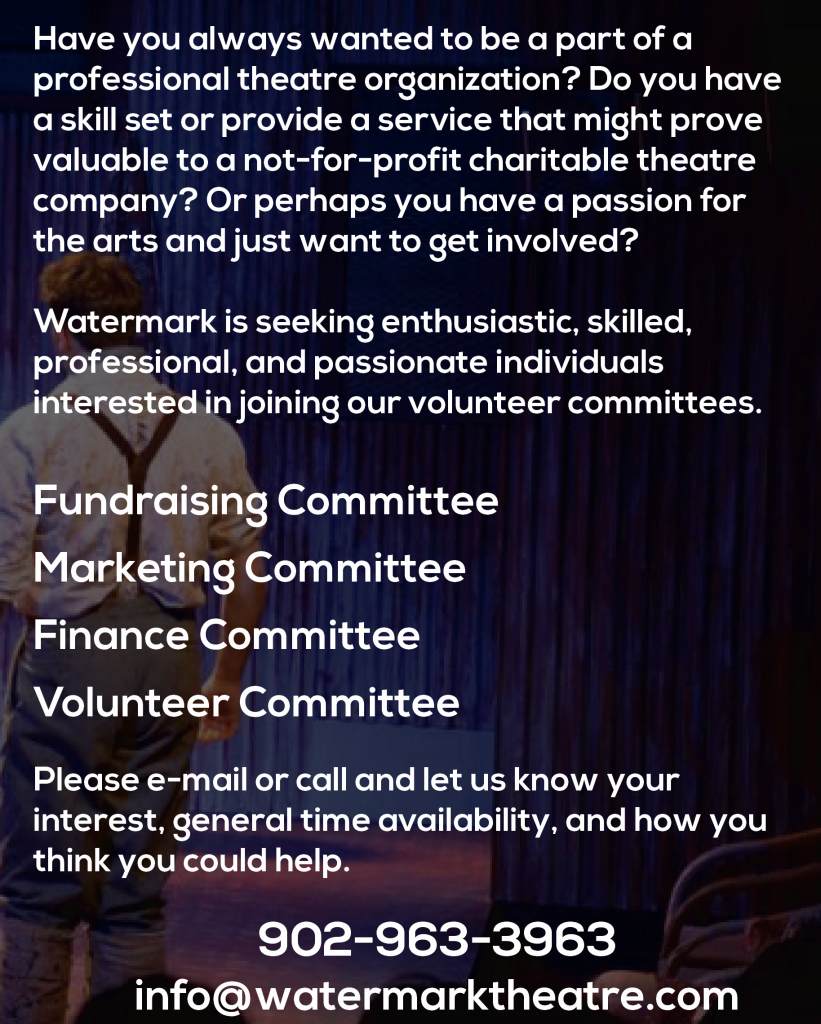 Volunteers
We LOVE volunteers. If you have time to help us, we would be thrilled to meet with you.
Our volunteers usher, help at the Box Office, pitch in at our festivals and events, garden, stuff envelopes, and help with maintenance around the building.
If you think you have time to help us, write to our general manager Andrea Surich at generalmanager@watermarktheatre.com and tell us your areas of interest and your availability.
Then we will get you started!
Auditions
General Auditions are held in PEI in December every year and some years in Toronto or Halifax as well. Please e-mail Artistic Director Robert Tsonos to submit yourself for consideration, artisticdirector@watermarktheatre.com
Board Members
Volunteer Board Members are always, always welcome. If you think you could contribute to our board, please contact us at admin@watermarktheatre.com