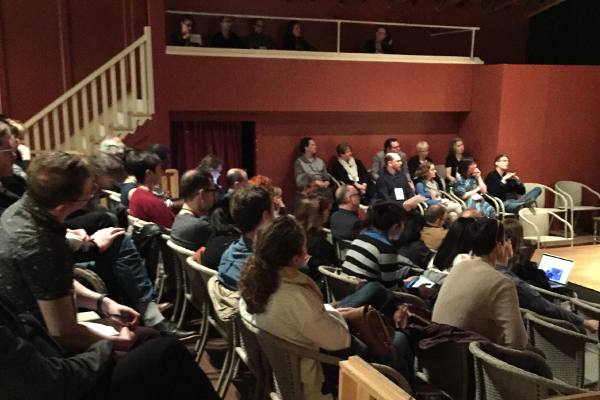 Buy Out The House
ENJOY AN AFTERNOON OR EVENING OF PROFESSIONAL THEATRE IN BEAUTIFUL NORTH RUSTICO! HAVE OUR 106 SEAT THEATRE, OUR BAR AND OUR BEAUTIFUL DECK AT YOUR DISPOSAL FOR STAFF PARTIES, CLIENT APPRECIATION EVENTS OR FUNDRAISERS! 
PREVIEW PRICING AVAILABLE FOR BOOKINGS BEFORE JULY 12th, 2019 $1,250
PRICING FOR BOOKINGS AFTER JULY 12th, 2019 $1,500
READ WHAT OUR "BUY OUT THE HOUSE" FANS HAVE TO SAY!
"… a great fundraising and social opportunity and our members really enjoyed the casual and welcoming atmosphere at the Watermark Theatre. The staff were fantastic to work with and managed all of the details for the evening. It was a seamless event that was both easy to coordinate and enjoyable to our members…many rave reviews of both the performance and the location!"   Sara Roach-Lewis, Women's Network
"…have been "buying out the house" for the last number of summers as a unique and engaging client event.  The feedback from our clients has been amazing! Any company that is looking to provide a totally unique experience for clients or staff should definitely book an outing at the Watermark."  Eddie Curran, Scotia Wealth Management
PURCHASE BY CONTACTING US AT 902-963-3963 OR EMAILING ADMIN@WATERMARKTHEATRE.COM