Mentorship Program
Watermark Theatre is thrilled to embark on its fourth year of the Mentorship Project to continue training young theatre artists. This season, experienced professionals will train interns in the following departments; stage management, scenic art/properties, wardrobe, carpentry, and arts administration.
Watermark Theatre is a perfect training ground; small enough to nurture and large enough to have processes and policies in place. All sets, costumes and props are realized on site and production standards are high. Though there are many theatre training institutions in Canada there are very few internships available. Hands-on experience and training under a good mentor is one of the best ways to learn and grow.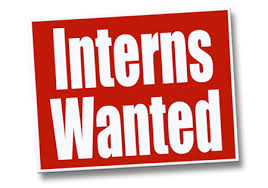 INTERNSHIPS AT WATERMARK THEATRE FOR 2019 SEASON
5 Internships available in: Stage Management or Carpentry/Tech or Wardrobe or Props/Scenic Art or Arts Administration Assistant
Dates for all 5 Internships:
May – August 2019
The Placements: Will include safety orientation, an introduction to the workings of a small repertory theatre and preparing the production departments for the season. Under the supervision of highly experienced Mentors, the interns will realise the productions to the high standards expected at Watermark Theatre. Opportunities for learning will be dependent on the needs of the productions. Workshops when possible or necessary will be scheduled. There may be opportunities to take on a leadership role on projects through an evaluation with the Mentor and the General Manager. The Interns will also work backstage or in the booth for the run of the productions. Opportunities to work on other Watermark Theatre initiatives will be scheduled throughout the summer.
Eligibility:
– A student or graduate of a theatre school programme or university equivalent and/or have applicable work experience i.e. experience in non-professional theatre or the music industry.
– Creative, curious and passionate about theatre.
– Able to work well in a team environment
– Funding models may require either an open EI claim or eligibility to open an EI claim or students between the ages of 18-30 returning to school post internship
Watermark Theatre is an equal opportunity employer, and encourages applications from all qualified candidates. Please respond by e-mail with a formal cover letter and resume by: Monday, March 5th, 2019
To: Andrea Surich, General Manager generalmanager@watermarktheatre.com 902-963-3963 (w) 902-330-0131 (cel)
Sponsored By: