Mentorship Program
Watermark Theatre is thrilled to embark on its fifth year of the Mentorship Project to continue training young theatre artists. This season, experienced professionals will train interns in the following departments; stage management, scenic art/properties, wardrobe, carpentry, and arts administration.
Watermark Theatre is a perfect training ground; small enough to nurture and large enough to have processes and policies in place. All sets, costumes and props are realized on site and production standards are high. Though there are many theatre training institutions in Canada there are very few internships available. Hands-on experience and training under a good mentor is one of the best ways to learn and grow.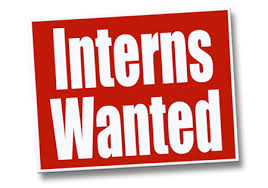 INTERNSHIPS AVAILABLE AT WATERMARK THEATRE FOR THE 2019 SUMMER SEASON
—Mid-May to September 
Stage Management
Carpentry/Tech
Wardrobe
Props/Scenic Art
Arts Administration Assistant
Watermark Theatre is a professional repertory theatre company producing the classics on a thrust stage and is situated in North Rustico, PEI.
The Placements: Will include an introduction to the safe workings of a small repertory theatre and preparing the production departments for the season. Under the supervision of highly experienced Mentors, the interns will realise the productions to the high standards expected at Watermark Theatre. Opportunities for learning will be dependent on the needs of the productions. The Interns will also work backstage on the run of both productions including maintenance and changeovers. Opportunities to work on other Watermark Theatre initiatives will be possible throughout the summer. Workshops will be scheduled based on interest and necessity.
Eligibility:
·       A student or graduate of a theatre school programme or university equivalent and/or have applicable work experience ie experience in non-professional theatre or the music industry.
·       Creative, curious and passionate about theatre.
·       Able to work well in a team environment
Watermark Theatre is an equal opportunity employer, and encourages applications from all qualified candidates. Please respond by e-mail with a formal cover letter and resume by:
Monday, March 4, 2020
Andrea Surich
General Manager, Watermark Theatre
generalmanager@watermarktheatre.com
Sponsored By: