The Watermark Music Series
Curated by Hannah Melanson, The Watermark Music Series features Island musical artists interpreting iconic songwriters.
JULY 23RD – Women of Jazz; The Music of Sarah Vaughan, Billie Holiday, Ella Fitzgerald, and more.
Women have been involved with jazz since its inception, but all too often their
achievements are not as well-known or trumpeted, so to speak. Of course we have Billie,
Ella, and Sarah, but there are so many more — singers, instrumentalists and composers
— that have made a worthy pantheon. On this night we will explore the greats of Jazz
history, and dive into some lesser known names, as we celebrate the contributions from
the Women of Jazz. Performed by the Paulina Hernandez Trio.
AUGUST 6TH – Classic Country & Western Night with Rick Donair (Nick Doneff)
Nick Doneff returns to the Watermark Theatre for the first time since the 2019 Tribute to
Stompin' Tom Connors; this time performing under his honky-tonkin', jukebox hoggin'
pseudonym, Rick Donair, The Queens County Rambler.
Classic Country & Western Nights with Rick Donair began in 2016 as a father's day
tradition at the Trailside Café in Mt. Stewart, but have since become a fan favourite in
music halls (and barrooms) across the island. With selections by artists such as Hank
Williams, Lefty Frizzell, George Jones, Ray Price, Kitty Wells, Patsy Cline, Webb Pierce,
Roger Miller, Buck Owens, Hank Snow, and many more, Rick Donair rambles through the
40s, 50s, and 60s to find something for everything.
AUGUST 20TH – Rock and Roll Through the Decades; Music of The Beatles, Eagles, Bruce Springsteen, and many more.
Brad Milligan and his band make their debut at the Watermark Theatre to present a
night of music from artists that have inspired his own musical journey.
Brad Milligan (Formerly Arsenal Mills) has been making his mark on the PEI music
scene for years, and has found himself at the forefront of the Rock and Roll scene,
winning the 2022 MusicPEI Rock Recording of the Year with his song Lovesick & Broke.
With selections from artists such as The Eagles, Bruce Springsteen, The Beatles, Lynyrd
Skynyrd, Queen, Fleetwood Mac, and so many more, there's something for everyone in
this Rock and Roll extravaganza.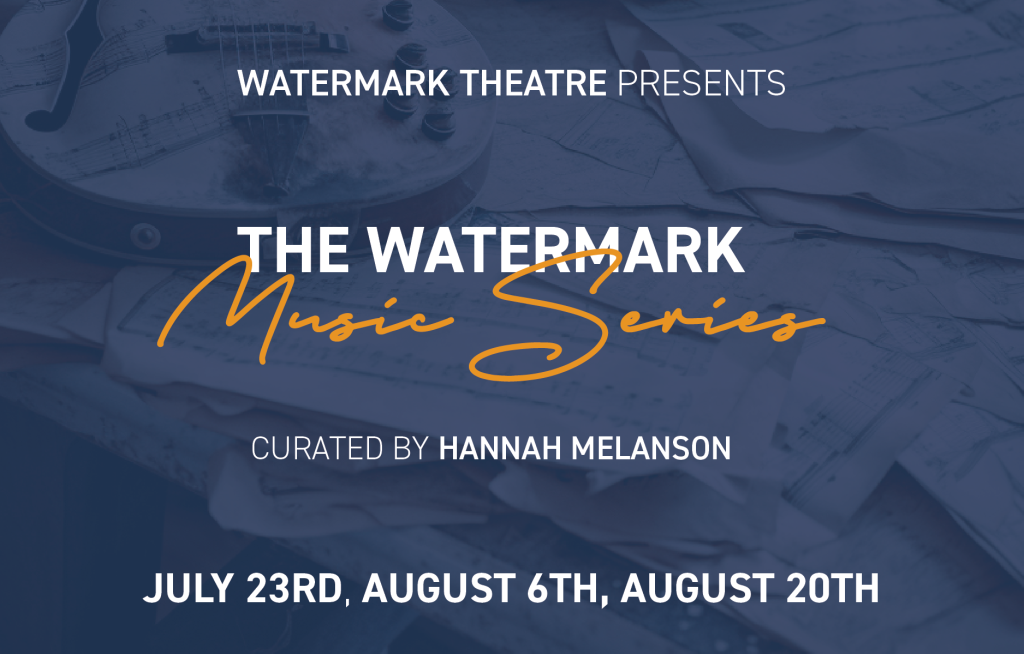 This project has been made possible in part by the Government of Canada

Also Supported by: