Rebecca Parent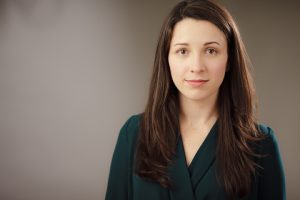 Miss Casewell in The Mousetrap, Jessie Mae Watts in The Trip to Bountiful
PEI native Rebecca Parent returns for her seventh season at the Watermark Theatre. Most recently she has been seen playing Anne Shirley in the musical Anne and Gilbert at the Guild in Charlottetown. Parent takes the director's helm of A&G's 2020 production. She has toured across Canada with acclaimed Halifax theatre company 2btheatre. She was an original cast member of 2b's What a Young Wife Ought to Know, the Governor General Literary Award-nominated play by Hannah Moscovitch.
Parent works from her home in Charlottetown as a bilingual coordinator for Sheatre, an Ontario-based arts organization which uses theatre for social change. In 2020, she is co-producing a maritime tour of Sheatre's dating violence prevention program Far From the Heart.
Previous for Watermark: Eliza Doolittle in "Pygmalion", Juliet Capulet in "Romeo and Juliet", Marianne Dashwood in "Sense and Sensibility", and Laura Cheveley in "An Ideal Husband". She is co-creator of What to Wear to the Birth of a Nation, a play commissioned for the 2014 Charlottetown Celebrations.