Kassinda Bulger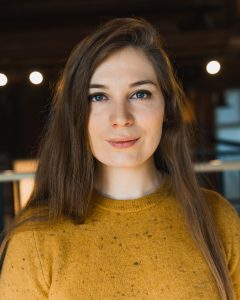 Mollie Ralston in The Mousetrap, Thelma in The Trip to Bountiful
Born and raised in O'Leary, Prince Edward Island, Kassinda is excited to make her professional theatrical debut at Watermark Theatre. After making Charlottetown her home and completing her Minor in Theatre Studies at UPEI, she spent some time at both George Brown Theatre School and Holland College's School of Performing Arts and is ready for her next big adventure. When she is not acting, Kassinda enjoys performing as part of Popalopalots Improv at The Guild.
Past credits include:
Claire from While We're Young, Juliet from Romeo and Juliet, Jean from Dead Man's Cell Phone, all with UPEI Vagabond Productions, Naivety in Nutshell with The Fantastic Space- A Theatre Company, The Complete Works of William Shakespeare (Abridged) at The King's Playhouse, and Meanwhile in Ward 16: A Charlottetown Soap Opera at The Guild.
In her spare time, Kassinda enjoys watching TV with her fiancé Joel, taking pictures of their dog Dali and cat Bridget, and playing video games.