Jonathan Widdifield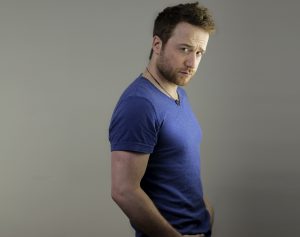 Mr. Paravicini in The Mousetrap, Ludie Watts in The Trip to Bountiful
RECENT THEATRE CREDITS INCLUDE: Cloud with Scapegoat Theatre Collective. Damian/TheDevil in Chasse-Galerie, Red One Theatre Collective and The Storefront Theatre (Dora Award for Best Ensemble). Three seasons with The Shaw Festival: Doctor's Dilemma, The Devil's Disciple, John Bull's Other Island, and Born Yesterday. Five seasons with the Classical Theatre Project: Hamlet in Hamlet, Mercutio in Romeo and Juliet (Dora Nominated for Best Performance in TYA). Danny in Danny, King of the Basement with Roseneath Theatre. Haunted by Daniel Karasik, Summerworks Festival.
TELEVISION AND FILM CREDITS INCLUDE: Murdoch Mysteries (Season 10, CBC). The Fates (HeraCreative/TIFF Short Festival), Big Pharma (Indie-Short). They're Here… (Indie-Feature). To the Victor (Indie-Feature).
"N.Rustico will always be a home away from home. Thanks to beautiful friends and supportive families."
Previously for Watermark: An Ideal Husband, Romeo and Juliet, The Rainmaker, Lion in Winter, and The Shore Field.