Jan Rudd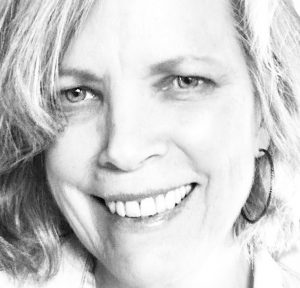 Maureen Poole in Cottagers and Indians
Jan is making her debut here at Watermark and is delighted to be working with Gordon White and the entire Watermark crew.
Jan started her stage career as a stand up comic in Ottawa and later in NYC.  She continued her focus on comedy as a cast member in PEI's Annekenstein and later with the comedy troupe The Drill Queens (Confederation Centre's Summer Festival). Her one woman show Safety in Numbers played at NYC's Midtown International Festival and as "best of" by Kefproductions NYC "I have a Better Idea" at Theatre Row in NYC. She is presently a player with Farmgate Theatre and appeared in the 2019 show Behold. Jan is especially excited to be in Farmgate's upcoming production, The Road to Belong this September 2021.
Other favorite credits:  The Vagina Monologues (Anita's Way NYC); Funny Women's Fest (Laugh Factory, NYC); WDGAOFF Dance Academy (Short film); Halifax Comedy Festival; The Art of Posing (Director – PEI Fringe); Ladies and a Gent (Director/Co-writer – Guild & Confederation Centre); Youth Racism Film series (Director- PEI Newcomer's Association ); ; Confederation Centre's Panto Christmas Shows (Film writing & direction).